Stay Cool & Fresh Wherever You Go Now!😍🙌
Great for Outdoor Activities, Sports, Cooking & MORE!
The 6 Reasons Why You Choose It: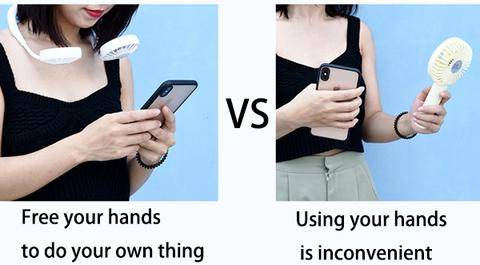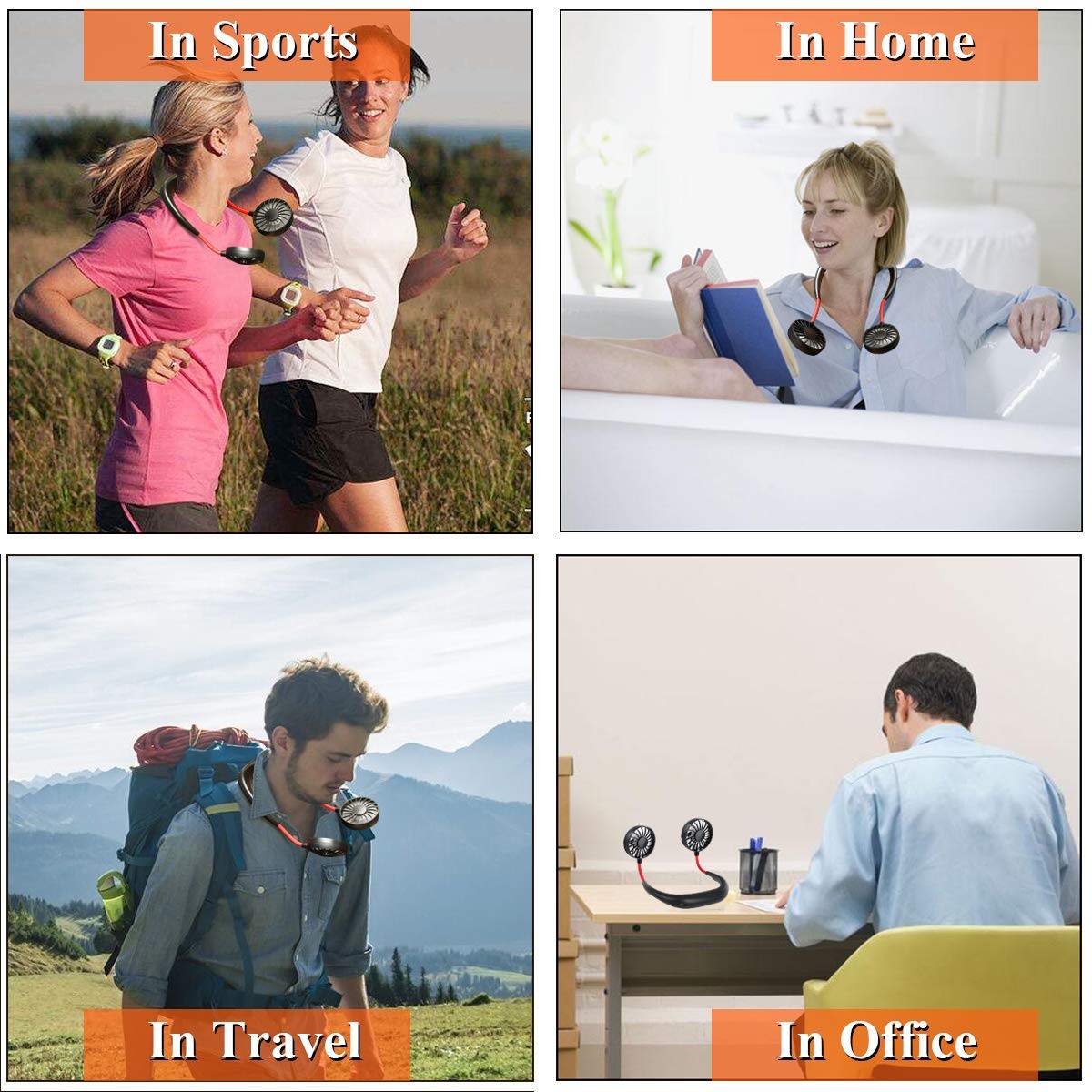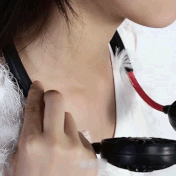 Adjustable wind direction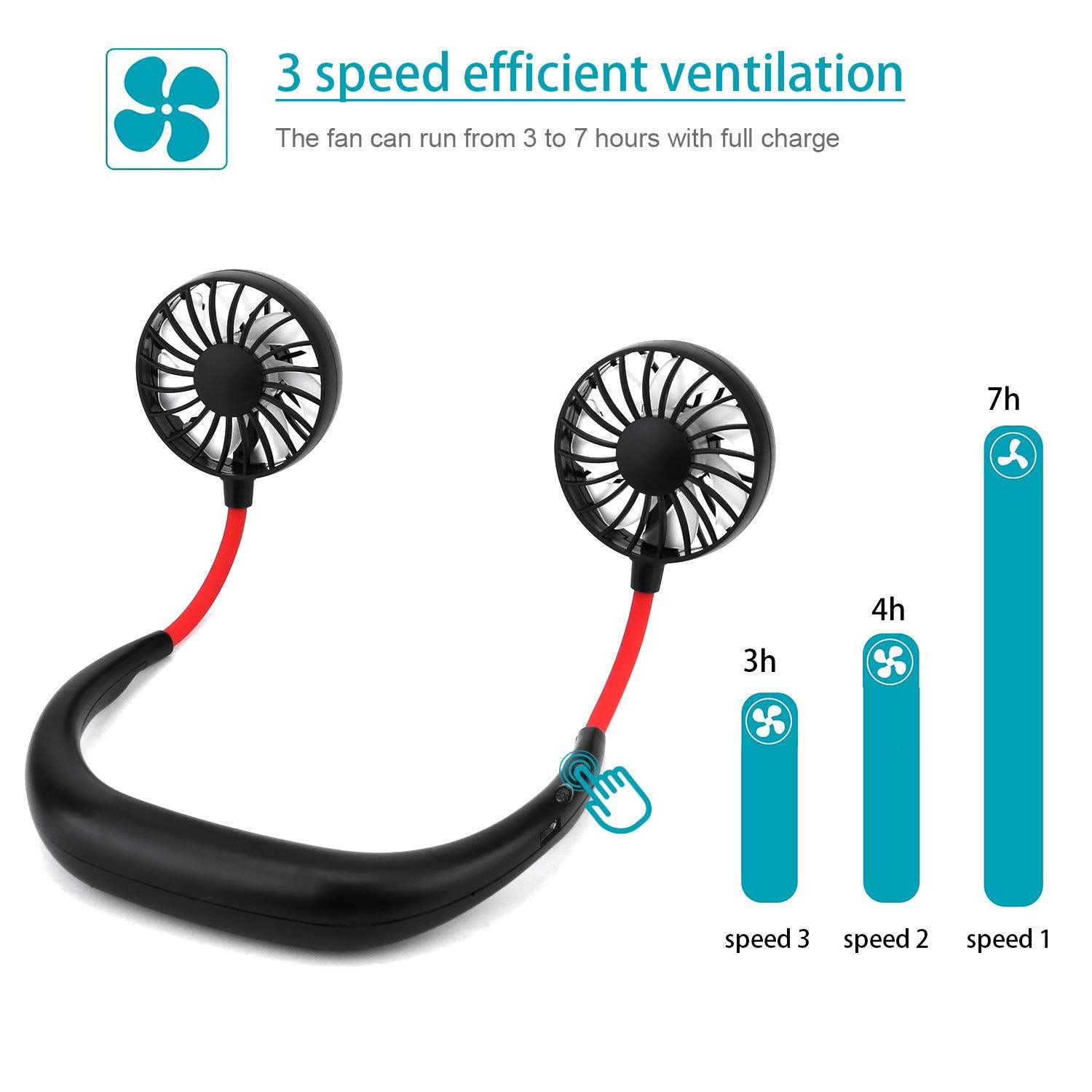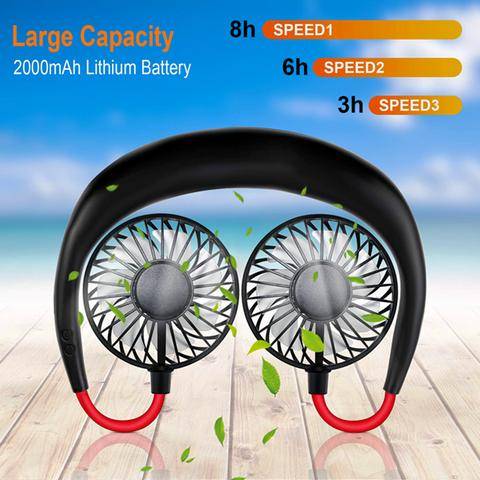 Large Capacity of Battery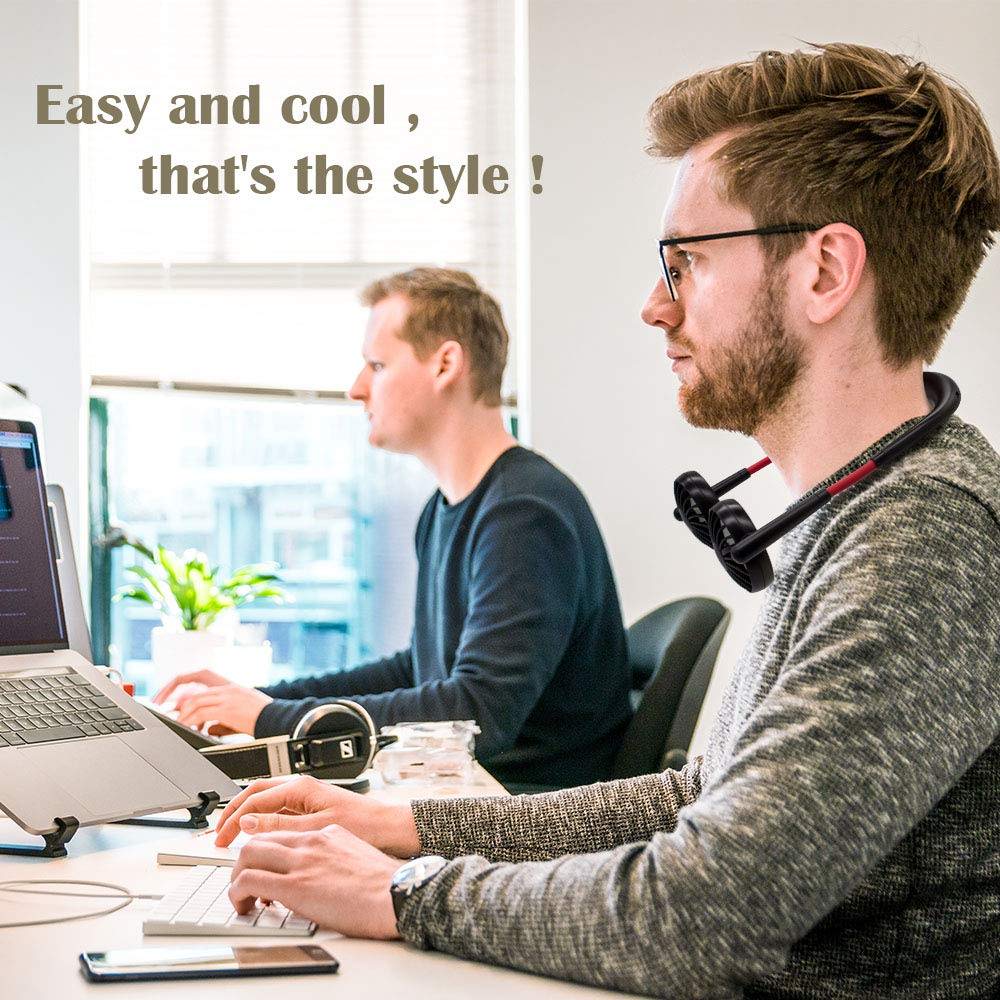 Hear What Our Customers Are Saying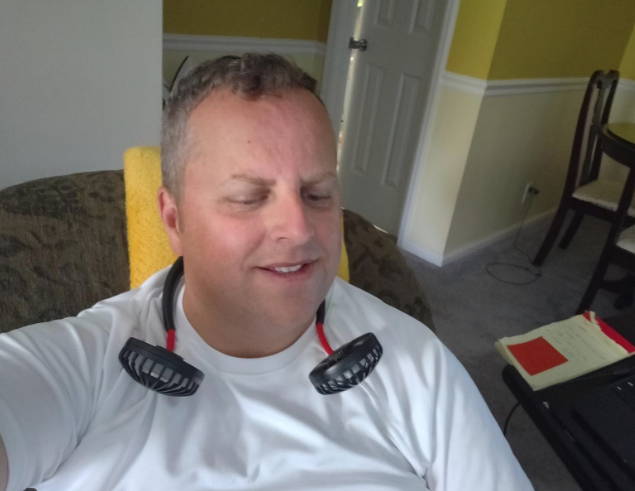 Best fan I've ever purchased!

"Strong, quiet and efficient. Highly recommend them for any camping, beach or theme park visit during hot summers. So far, I can say I have probably sold at least twenty of them just by wearing It! Everyone who sees it wants to know where I got it. I wish I was being paid or had stock in it. All I can say is, BUY IT. Ready for camping now!" - Whitley K. Eugenia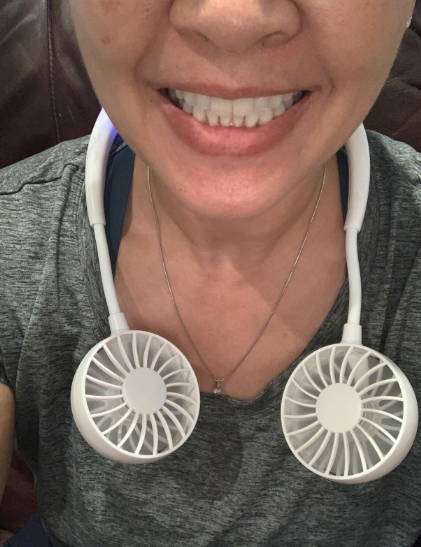 "I love that it has 3 settings, cool, medium and TORNADO! You can easily adjust the fans to blast you directly in the face, or however you want to. I think with the highest setting, you might want to double think wearing contact lenses ;) The fan is light enough that you don't really feel it. I hate being hot. HATE it. having a breeze blowing on my face helps me not feel hot and sweaty. I feel like I can't put full effort into my workout if I get too hot. I have some kind of weird body that refuses to sweat so when I get hot, so when I get overheated and my heart starts racing. I have to quit doing everything and cool down. This crazy little neck fan lets me keep going because I don't feel overheated. It maybe a little derpy looking, but OH MY GOSH it works so well to keep me feeling cooler. I used to do crossfit and currently I've been staying fit with spin classes and orange theory. I totally wear this to class, dorky or not. I can totally put in my maximum effort when wearing this and get all the splat points." - Dianne K. Fleck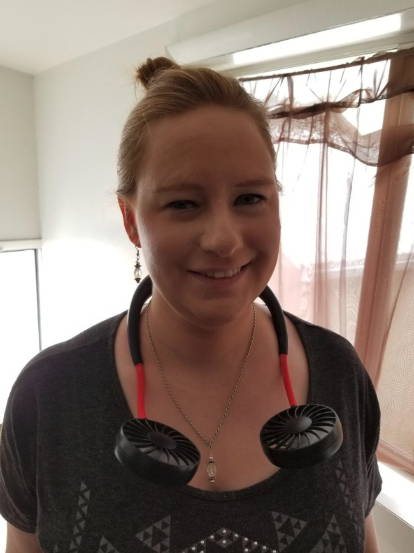 "These work awesome. Great for days out in the heat at events. The battery lasts what seems like forever and they have 3 speed settings. The fan mounts are flexible so you can get the facing just the way you want. The battery is rechargeable via USB. They also work well when hunting during hot days and are very quiet." - Cathy S. Smith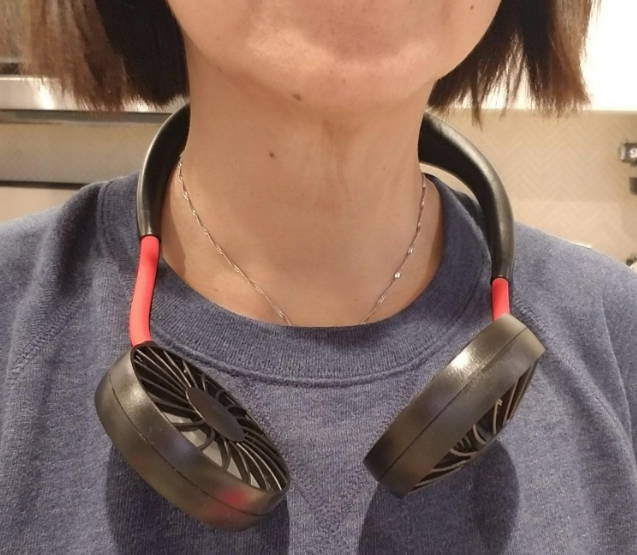 "I cook daily. It is so hot in the kitchen especially in summer time. Due to security purpose, I cannot set a fan in the kitchen while cooking. This is a product I long for. OMG! It really helps, strong& handy. Less air conditioning, environmental concerns too." - Charity J. Streeter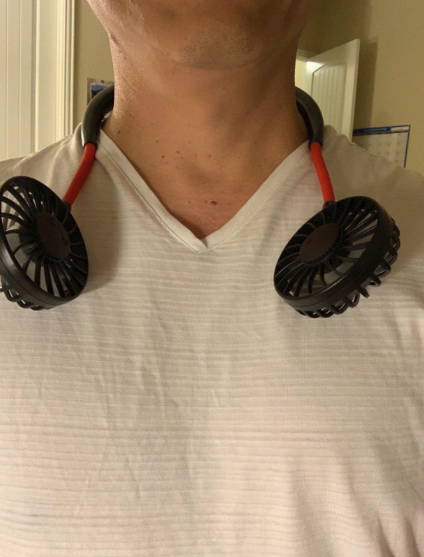 "Very powerful fan power by lithium battery. rechargeable via USB you carry a battery bank and not worry about running out of battery during trip. I'm going to use this for my Disney world trip this summer!I'm very satisfied with the look, design and long-lasting battery." - Gary E. Jasso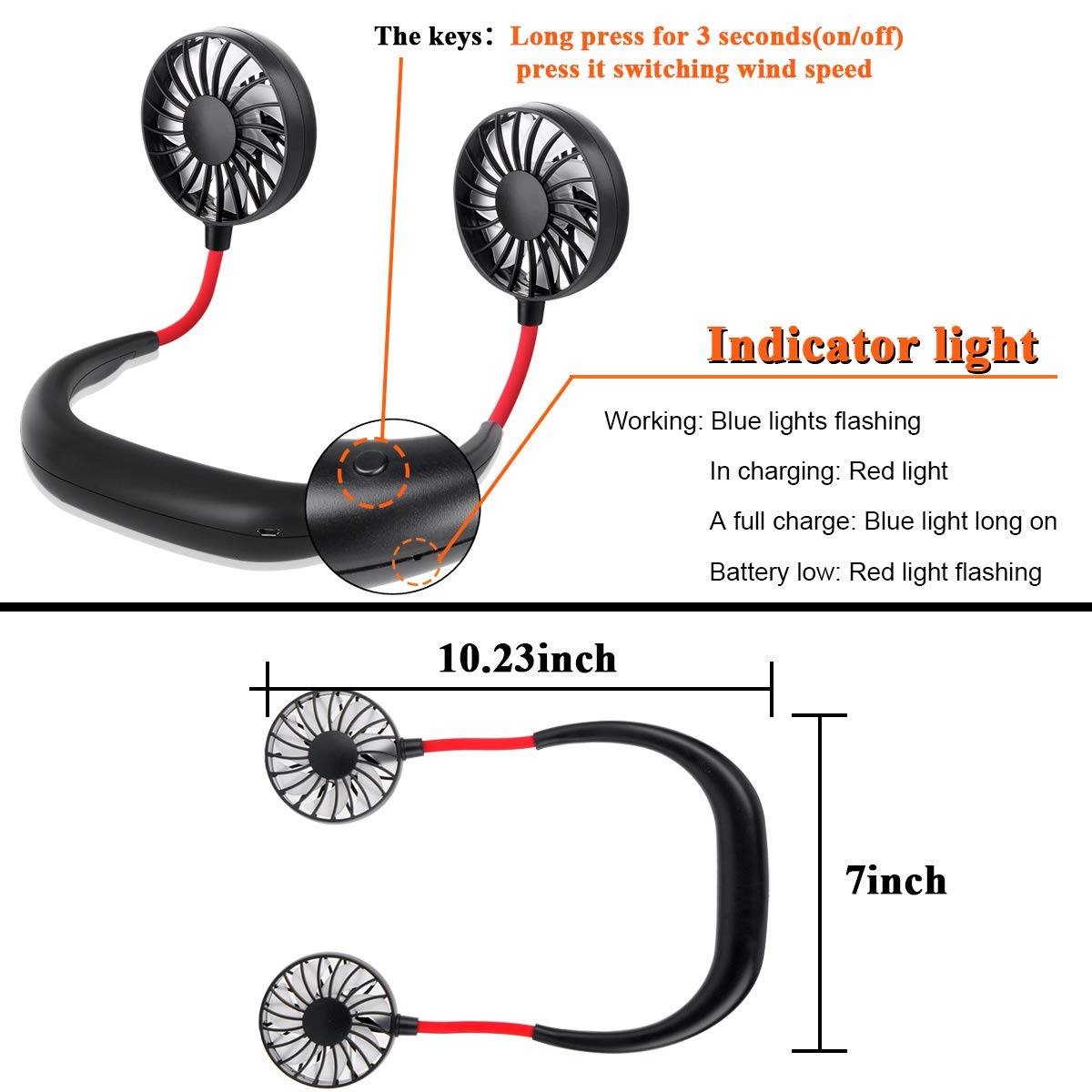 Built-in lithium battery : 3.7V 2000mAh
Power: 0.3W-1.2W
Power input: DC 5V 1A
Weight: Approx. 168gSize:280x190mm

Package list:
1 xSports Fan
1 x USB Charging Cable

NOTE: Due to extremely high demand, orders take up to 10-15 days (United States), 15-25 days (Rest Of The World) to ship and arrive. Please be patient, we are doing our very best to fulfill every order that we receive!