Give You Extra Storage And Keep Your Item Secure From Rolling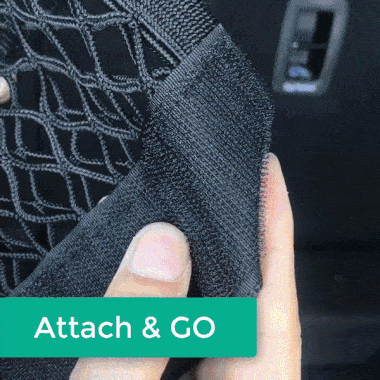 Are your car trunk out of control and cluttered? You need this...

Most affordable way to expand your storage and keep your car truck organized...
No need send to any car workshop. You can do it by yourself.
Just attach to your car trunk and you good to go..
Keeps all the items inside away from rolling around during a long bumpy drive.
Provides additional space in your car for bottle, sports equipment, travel groceries, essentials, car extinguisher and repairing tools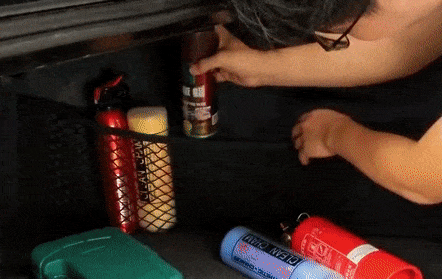 Every Car Owner Love This

Universal - Perfect for seat back, rear trunk storage in cars, vans, trucks, and suvs.

Attach Anywhere - You can choose where to attach the storage net and change the place anytime.

Easily Installation - Easily and securely attaches onto trunk or back seat with the magic tape. It won't fall off.

Increase Storage Space - attach to side of the car truck to create additional space for storage


Durable And Long Lasting - constructed of premium quality mesh to provide you with the sturdiest most durable and long lasting net organizer.

Hear What Our Customers Are Saying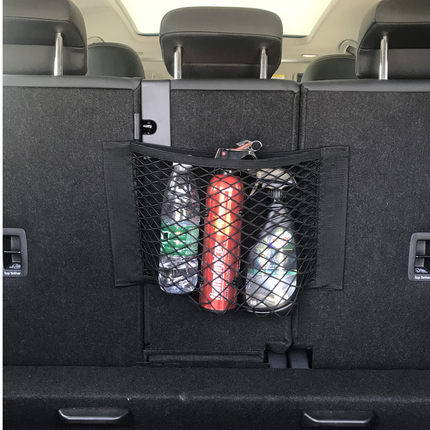 Very compact and convenient

"Attached these to the back of the seats, in the cargo area, of my Nissan Juke. So far, they've stayed put & are serving their purpose well.
Great to have something to keep smaller items from rolling around back there.." - Anderson Y.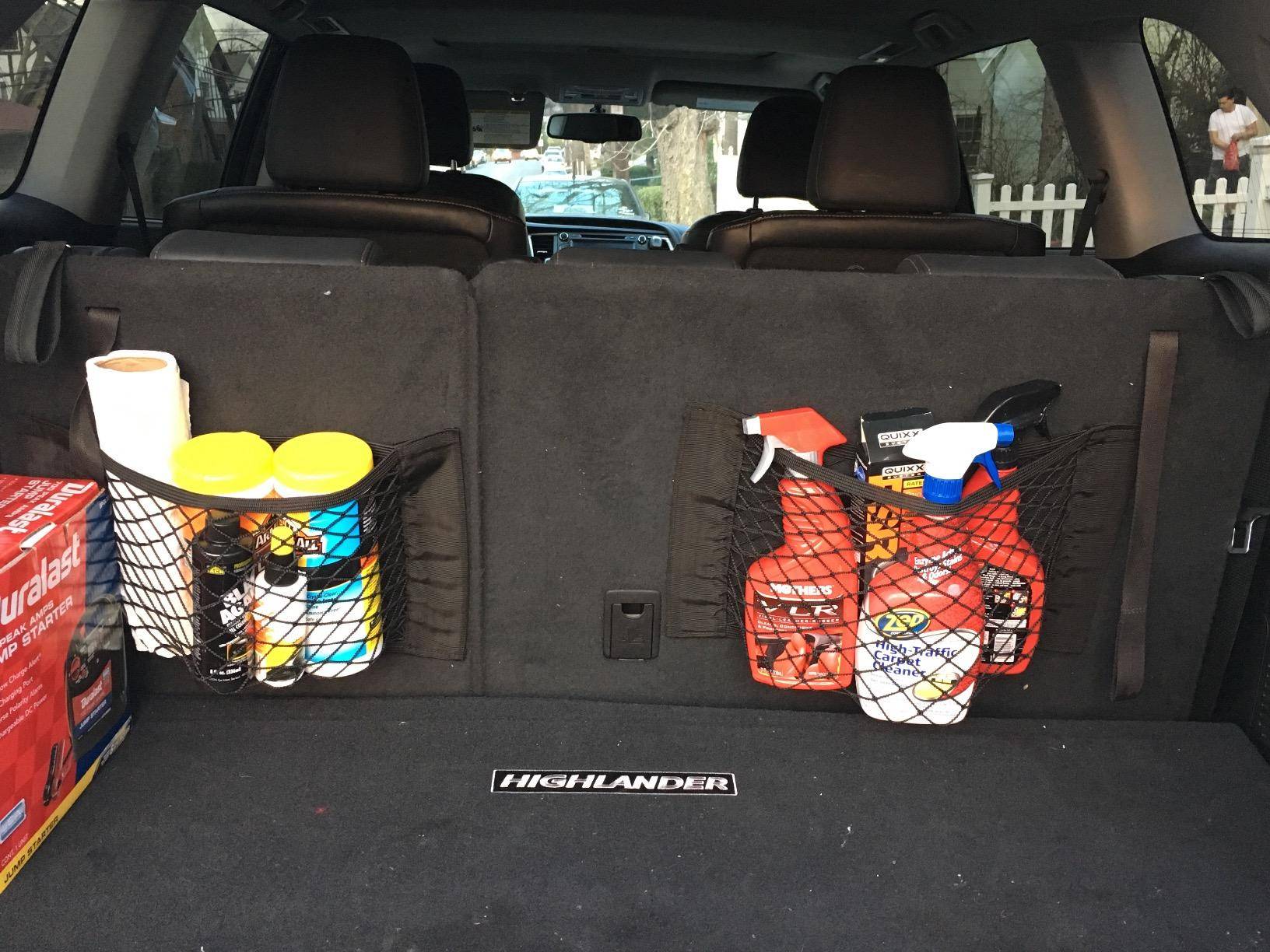 "I now own 2 of these nets for my Lexus CT, one in the trunk and one near the floor of the back seat to hold 3 bottles of water.
The 3x 16oz water has been on there for about 2 months so far and there's no sign of them moving or feeling loose. " - Kenny G.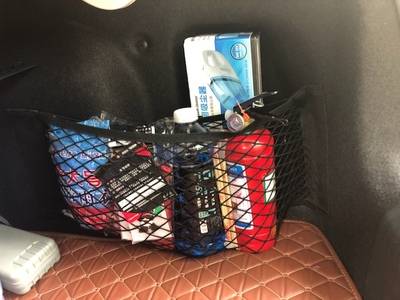 "great simple product. Velcro is strong and i hold 2 bottles of details spray and microfiber clothes. It has kind of like 2 nets built in. Great organization product." - Fader L.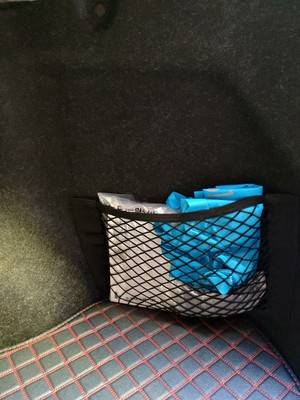 Really love these in my Audi A6

" Just what I was looking for. Works great and holds up well even after a few months." - Cindy M.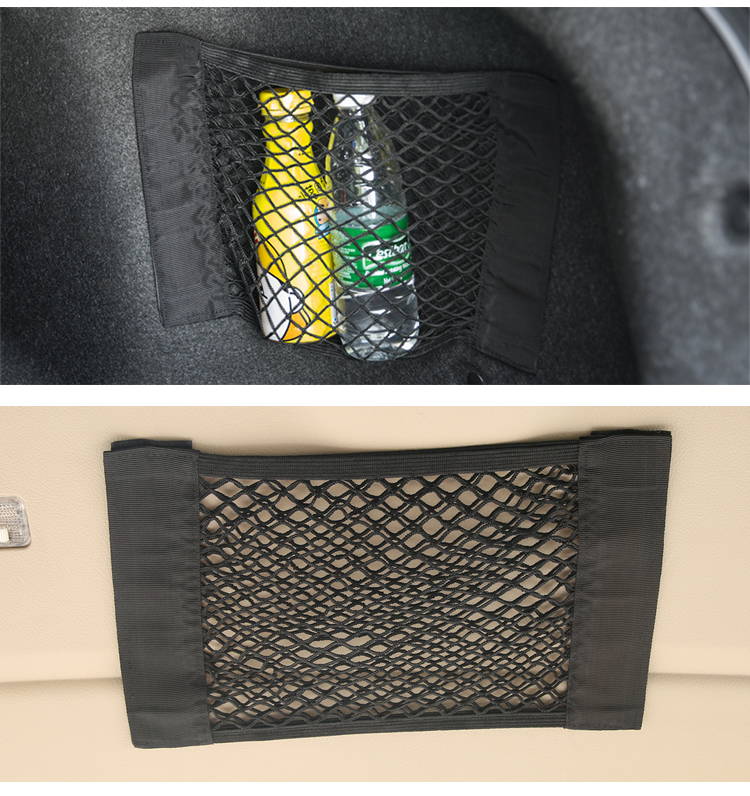 Great for trunk or back seat.

"Stick perfectly with velcro, awesome to keep small items in the trunk or back seat." - Angela G.
"Velcros securely to my trunks carpeted area (On side panel) Keeps my umbrella, water bottle and extra pair of sneakers for just in case situations. Exactly what I was looking for. " - Patrick T.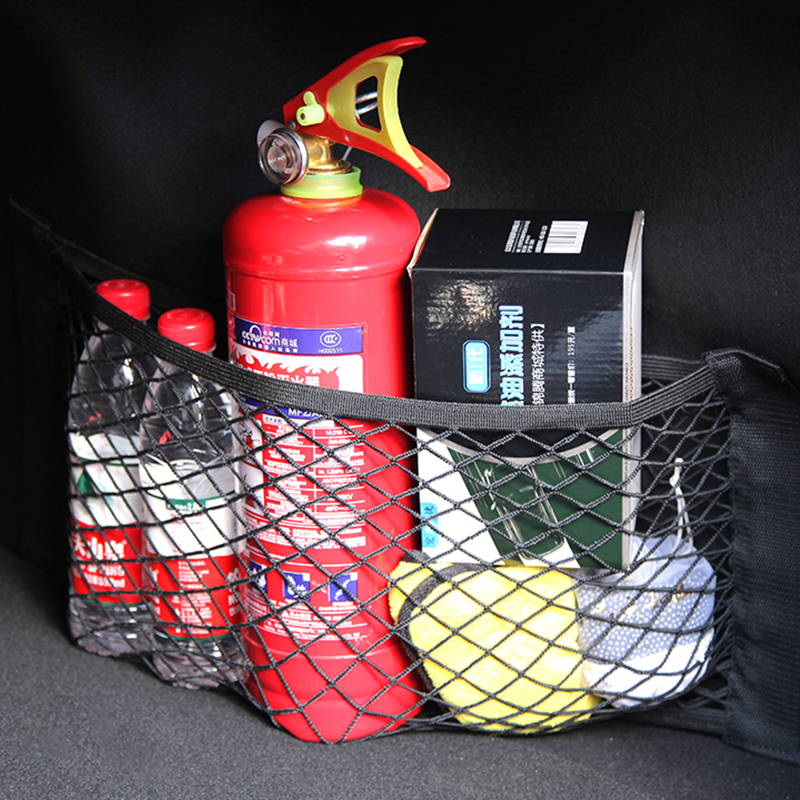 Package Included: 1 x magic trunk storage net
Product size: 35x25cm / 40x25cm / 50x25cm (width*length)

Material: Made of high quality Nylon material

NOTE: Due to extremely high demand, orders take up to 10-15 days (United States), 15-25 days (Rest Of The World) to ship and arrive. Please be patient, we are doing our very best to fulfill every order that we receive!