Transform your weed wacker to a beast that slices through anything!

Liquid error: product form must be given a product
Tired of your trimmer getting bugged down with thick weeds?This 6 Steel Razors Trimmer Head is the solution!

Replace your trimmer head with the 6 Blade™ Steel Trimmer Head that slices through grass, branches, weeds and more!

Do you want a heavy duty trimmer blade?

Blades are constructed from high-grade steel alloy for ultra hardness, sharpness and extra durability.
Sharp blades meet your mowing needs, suitable for lawns, gardens, clearing bushes, and eliminating weeds.

Designed with 360° blades for full coverage cutting with no dead spots. Cut more effectively with less time while saving gas or electricity.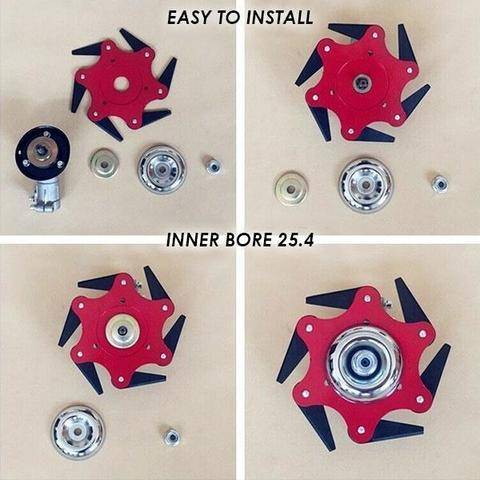 Perfect For Garden Or Agricultural Use

Easy to install and convenient to use. A practical replacement accessory for your trimmer.


6mm blade is of high hardness, sharper and more durable


The trimmer head is made of high-quality material, sturdy and durable, providing a long life service


Universal head fits all trimmer models (Stihl, Echo, Worx, Black & Decker, Greenworks, Husqvarna & others)


Designed with 360° blades for full coverage cutting with no dead spots.

Hear What Our Customers Are Saying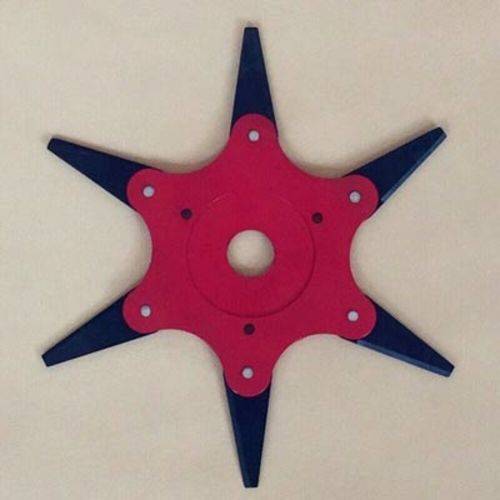 Very compact and convenient

"5 star product!! I used this to chow down woody stemmed maple seedlings and foot long tall weeds in my yard.
Cuts through thick stemmed weeds like a hot knife in butter... Million times better than those wimpy string trimmers." - Anderson Y.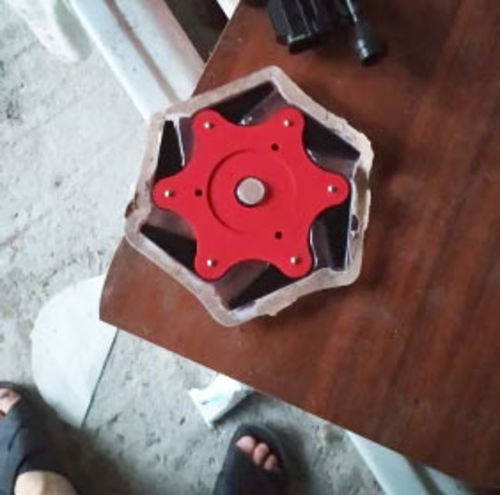 "This is the second 6 Blade head that I have purchased. Both of them perform better than anything that I have tried.
Takes about 1 minute to replace. I am very satisfied with this product. " - Kenny G.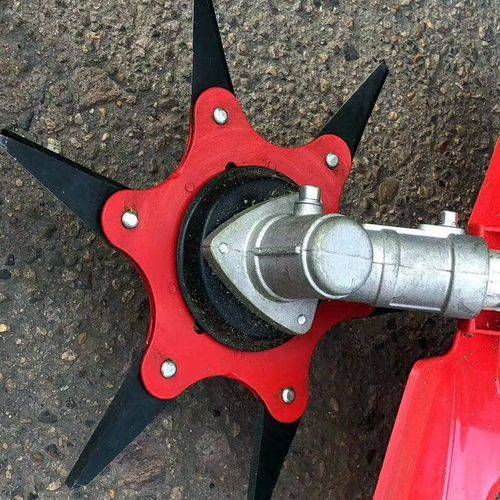 "Within a few minutes I was able to replace my broker head and was able to cut down my weed quickly" - Fader L.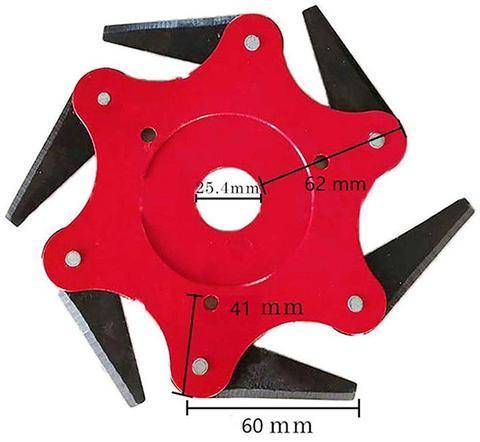 Package Included: 6 Blade™ Steel Trimmer Head
Material: Hadfield steel alloyMounting hold diameter: 25.4 mm (1" in)Diameter: 11 cm (4" in)Height: 6 cm (2.36" in)

NOTE: Due to extremely high demand, orders take up to 10-15 days (United States), 15-25 days (Rest Of The World) to ship and arrive. Please be patient, we are doing our very best to fulfill every order that we receive!
NOTE: Lawnmower power tool is not included
NOTE: Mounting Adapter(s) may need depending on trimmer brand to accommodate 25.4mm / 1inch diameter of the blade. Please check your trimmer specifications. Mounting Adapters can be purchased from your local hardware store